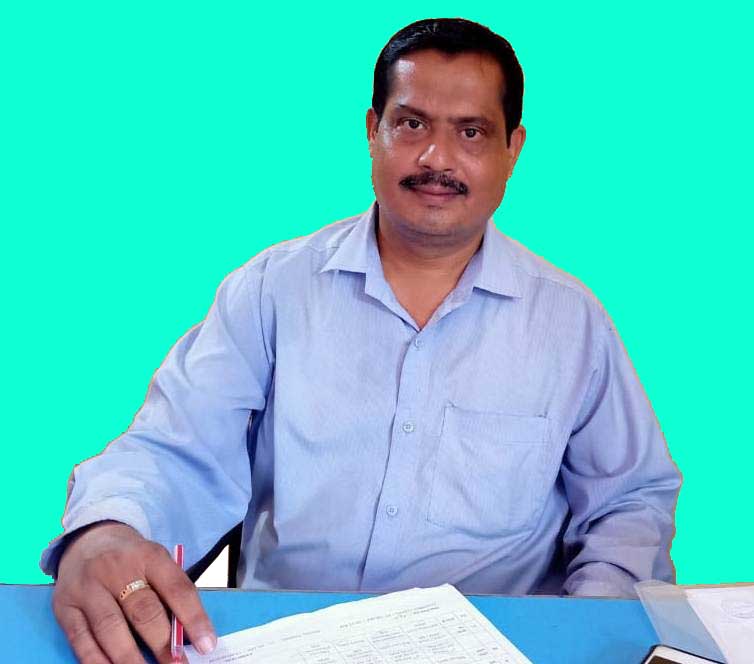 From The Vice-Principal Table….
The indian education system is changing radically. Where there were limited choices for the students, but today what is valid may be outdated tomorrow. Now the children confront with the new age of information, communication and entertainment. The electronic media such as telephone,television,mobile etc. Are setting new norms of life style. We are forgetting moral & etical values and accepting materialistic proportion.
So, the greatest challenge for us to prepare our students for a better tomorrow which we havn"t seen. We must give importance to impart an integrated education to the future citizens of our nation for their multy success in life. So success cant be achieved easily. It needs a dream, a desire and an imagination which is possible by disciplined, tireless, hardwork. No matter for the obstacles, it is the outcome of enthusiasm,strong faith & sustained efforts. Reading satisfies our thirst for knowledge and hunger to know new things. Our school has always been trying to create an open platform for the upcoming generation  to show their talents in varies fields, factors and activities. Our strenuous effort has brought out the new talents of our school"s excellence. Just like drop of water that makes an ocean. Our hidden unique talent students can reflect the step of progress. Our school got its affiliation from cbse,delhi, from where we get updated developed curriculum for the benefit of our students as well as teachers. Its a good oppertunity for all of us to climb the higest peak off educational mountain.
jai hind
Saroj Kumar Sahoo
Vice Principal,
Glorious english
medium school
jajpur road